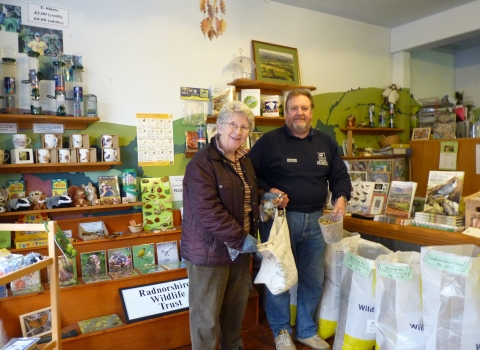 Buy bird food
from our shop in Llandrindod Wells
Open Tuesday, Thursday and Friday 10am - 1pm
On High Street, near Powerprint and Samaritans, LD1 6AG
Feeding Garden Birds
By feeding birds, you give them a better chance of survival during periods of food shortage. Buy direct from us by visiting our shop in Llandrindod Wells or shop online at Vine House Farm who give 4% of their takings to The Wildlife Trusts - a figure which they take the hit on and not a penny of that cost is passed on to their customers.
And why do they do that? Because they think it's the right thing to do and an extension of the philosophy which drives Vine House Farm Bird Foods.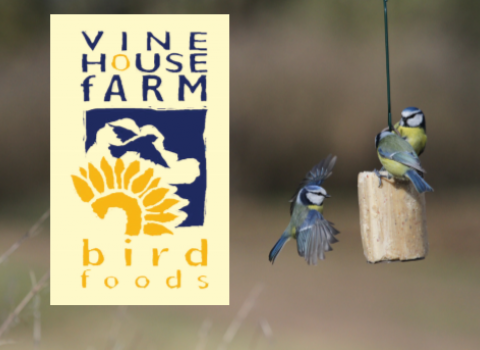 Vine House Farm
Vine House Farm are a family run business who sell bird food, bird care and wildlife care products throughout the UK. 
They have teamed up with The Wildlife Trusts to support our work.
Visit their online shop