Do you want to become an #RWTFundraiser?
You can really make a difference by raising money to help Radnorshire Wildlife Trust fund vital projects and maintain our wildlife rich nature reserves.  You'll be helping to protect and preserve a diverse range of habitats and species, from otters and bats to swallows and owls. There are many different ways you can fundraise for nature and help to preserve Radnorshire's stunning landscapes. You can fundraise as an individual or as part of your organisation or school and receive a certificate to showcase your efforts.
Contact our fundraising team today at fundraising@rwtwales.org if you are interested in becoming an #RWTFundraiser or if you have any questions. 
Under 16? We welcome all ages of RWT Fundraisers, however, if the #RWTFundraiser is under the age of 16, please ensure that the parent/guardian gets in touch.
Download your #RWTFundraiser Pack here!
Your Stories
We are grateful for all the support and donations we receive and are eager to highlight the fundraising stories of our supporters. By joining as a #RWTfundraiser, your fundraising journey can be featured on our blog, and together, we can motivate others to take part.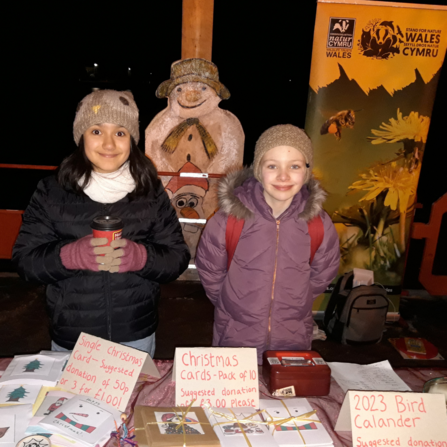 Pentwyn Christmas Stall
Our Stand for Nature Wales Youth Action group got together to raise money for Pentwyn Farm Nature Reserve.  Despite the chilly weather, the group of young wildlife enthusiasts successfully set up a fundraising stand where they sold Christmas cards, calendars, and cakes. Their efforts resulted in a total of £90 raised! The group are excited to have the opportunity to visit Pentwyn for educational outdoor activities.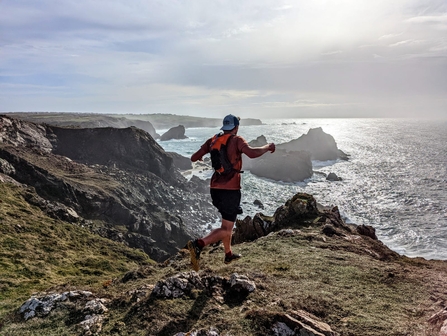 Run for Pentwyn!
Ben Porter is Radnorshire Wildlife Trusts Ambassador and he is running a route of 60km-70km on Saturday 25th of March to raise money for Pentwyn Farm Nature Reserve. He will be running across a number of Radnorshire Wildlife Trust Reserves, starting at Gilfach and finishing at Pentwyn. Ben says:
'"We have lost so much of our nature in Wales, and many species continue to edge closer to the brink of extinction. Projects like Pentwyn provide an exciting opportunity to reverse this trend - to restore wildlife and bring back a flourishing ecosystem capable of supporting a thriving, buzzing landscape. We need projects like Pentwyn to show that this is possible. To imagine a positive future; to inspire others across the country to do so and catalyse this Decade of Ecosystem Restoration. I hope that playing a small part in raising money for this project will help to see this vision realised."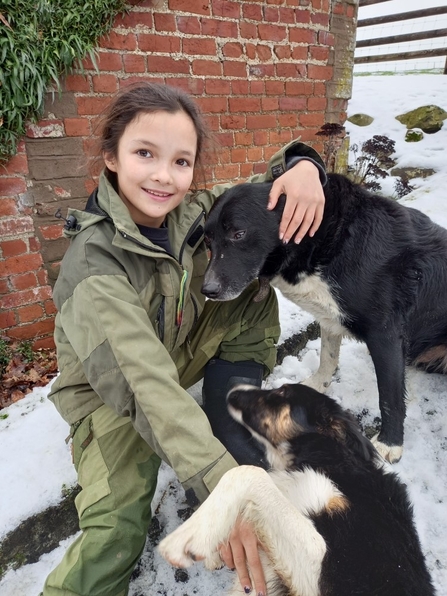 10-Year-Old Lara Fights for Wildlife: One Chore at a Time
Lara raised £30 for Radnorshire Wildlife Trust by being sponsored to do chores for her family and friends.  Lara says that she has a passion for helping endangered animals. She would like to be able to help the animals "in the field", but until she is old enough, Lara is hoping to raise funds for different wildlife charities a couple of times a year. Lara's next fundraising is for Javan Rhinos, which are now on top of the critically endangered list.