Once a working hill farm, now a spectacular nature reserve tucked away in the heart of Mid Wales, Gilfach supports many rich and diverse habitats, and has significant cultural and wildlife heritage.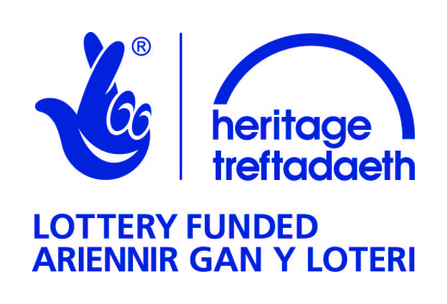 The Exploring Gilfach Project ran between September 2016 - June 2019.  Funded by the Heritage Lottery Fund.
For a great introduction to this fascinating location, please watch the video below, featuring renowned naturalist Iolo Williams.
A Special Place

These habitats are home to many plants and animals and that's what makes Gilfach such a special place.  Well known for its pied flycatchers, dippers and leaping salmon, Gilfach is also one of Wales' top lichen sites, with over a quarter of the total number of lichens in Wales growing there.
Hill Farm to Nature Reserve

For centuries GIlfach was a working hill farm.  Now it's a spectacular nature reserve, still grazed by livestock to conserve its wildlife habitats.  Nestled in the Marteg Valley, the farm has a patchwork landscape with a rich mix of habitats ranging from the river and marshy grassland to pastures, woodland and hillside ffridd with craggy outcrops.
A Great Success

The Exploring Gilfach project has succeeded in making Gilfach more accessible than ever, has opened the site to new groups and users, and has brought more attention to the vitally important mosses, lichens, and invertebrates that reside here.

Read more about the project at the link below!
Get Involved!

There are plenty of ways to support the project:

Take part in our events and activities! 
Sign up to be a Volunteer!
Donate to the Trust!
..And much more!