Young Powys creatives get chance to hone skills at nature workshops
Budding film-makers and artists will get the chance to get involved with environmental issues as a series of workshops inspiring young people to take action for nature get underway across the county this month.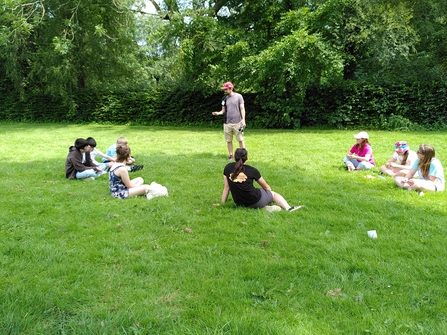 Montgomeryshire and Radnorshire Wildlife Trusts say they've been working together to deliver the "creative workshops with a nature twist", set to take place in Llandrindod Wells, Presteigne, Llanidloes, Newtown and Welshpool over the summer holidays.
Starting from Friday, July 23 the Wildlife Trusts will be delivering free creative workshops as part of their "Stand for Nature Wales" project, designed to give children and young adults from 9 to 24 years old a chance to embrace their creative side whilst also learning about nature and our climate.
Kicking off in Llandrindod Wells, organisers say attendees can expect a film-making master class, some improvisation and nature-inspired painting.
Fay Morris, Stand for Nature Wales Trainee Project Officer at Montgomeryshire Wildlife Trust said the project would help people understand issues relating to nature and climate change.
"We're really looking forward to seeing what the young people create with the fantastic artists and practitioners," she said.
"We hope that through the workshops, people will explore new ways of understanding and communicating issues of climate change and nature, as well as exploring their creative side."
"The project aims to empower and inspire young people to take action for nature and wildlife in their local area in a bid to tackle climate change. Through this vital project, the Wildlife Trusts in Wales are amplifying young voices and giving young people the skills and tools to deliver climate action in their local area."
Organisers say numbers are limited, and early booking is recommended. You can book via the Radnorshire Wildlife Trusts event pages at: https://www.rwtwales.org/events.