Young Climate Change Leaders
Wildlife Trusts seek young climate leaders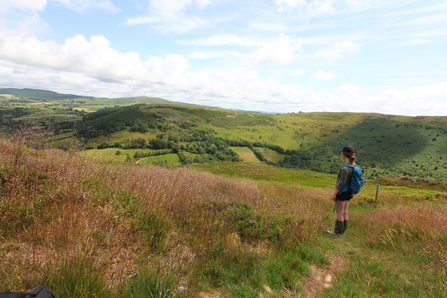 Both Montgomeryshire and Radnorshire Wildlife Trusts are currently working within the North Powys area on an exciting all-Wales Climate Change project.  The 4 year project, which is funded by the National Lottery 'Climate Action Fund', aims to facilitate young people between the ages of 9 and 24 to take action and raise awareness of Climate Change and the effects it has on our wildlife.  The project will kick off fully in April, when a cross-Wales launch event will occur.
In the meantime, both Trusts are looking for young people to sign up to be involved. Ceri Jones, Project Manager for North Powys says "This is a very exciting project which will focus on tackling climate change by restoring nature. The project will be youth led, meaning young people will be able to decide what changes they would like to see in the local area. Our job is to support them in whatever direction that takes them. There will be the opportunity to spend time on some of our nature reserves, learn new skills and campaign across Wales about the importance of taking action to protect our wildlife for future generations." 
The Trusts will be working with schools and colleges across the area but are also looking for individuals to come forward and start a youth forum which will lead the project over the next four years.  They also welcome young farmers who are interested in learning about sustainable farming and techniques that support both farming and conservation.
If you would like to get involved you can get in touch by emailing either Dan Hodgkiss at dan@montwt.co.uk for Montgomeryshire or Silvia Cojocaru at silvia@rwtwales.org for Radnorshire.