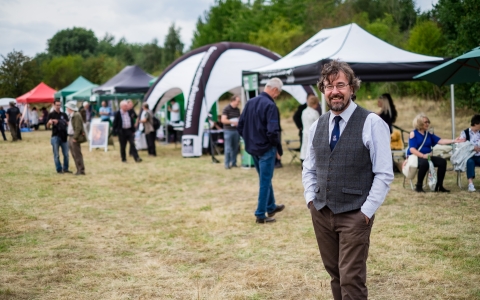 Erin has spent 25 years connecting people and wildlife as part of Nottinghamshire Wildlife Trust's team that delivers events and open days at sites across the county including the annual Skylarks Festival near Nottingham. Erin believes that by ensuring people have great opportunities to experience and enjoy wildlife on their doorstep we can ensure that more people will get involved in local conservation projects.
Every year Wildlife Trusts run around 10,000 events to help people experience, learn about and enjoy wildlife. Get outside and meet like-minded people!
Find events near you by browsing your local Trust's event pages.