Recovering our Rivers: Save the Wye
We are currently leading the Save the Wye postcard campaign, focused on how the new Agriculture (Wales) Bill provides us with the unique opportunity to deliver change. This is a key moment to achieve positive change for rivers, nature and climate across Wales. 
Cleaning up the River Wye catchment is a key part of our strategy. Our overarching asks are:
Enforce the law - We want to see existing standards and targets properly enforced by the regulators across the entire catchment. 
A moratorium on any new chicken sheds in the Wye catchment until the problem is 'sorted' local authorities, government and the food system all have a responsibility in this. 
A vision for a healthy and vibrant catchment to build support and help drive investment to create this - We need to start building a catchment that is resilient and nature rich for future generations.
If you live in Wales, then follow our step-by-step guide below to take part in our postcard campaign targeting Members of the Senedd. If you live outside of Wales, then get in touch with your MP about your concerns for the Wye, using the above overarching campaign asks to guide you.
If you live outside of Wales, find more information and a template letter to send MPs here.
Rivers are our lifeblood
The River Wye is dying. We already know that nutrient runoff from intensive livestock farming and soil erosion are the primary causes of the spread of algal blooms that are devastating the river's ecosystem. 
It's critical that a new Agriculture (Wales) Bill must support farmers to do the best for wildlife, and significantly improve the state of the River Wye catchment. This will also help Welsh Government to meet its commitment to 'no net loss' of nature.
Radnorshire Wildlife Trust want to see healthy, naturally functioning rivers which provide clean water, mitigate flooding and act as wonderful wildlife habitats!
How you can help: Postcard Campaign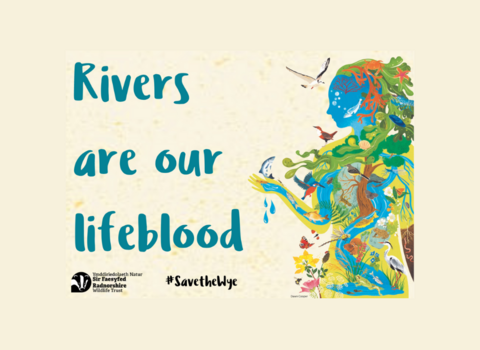 Send your MS a postcard
Ask your constituent Member of Senedd to #SavetheWye by sending a free postcard that will land on the doormat of their office.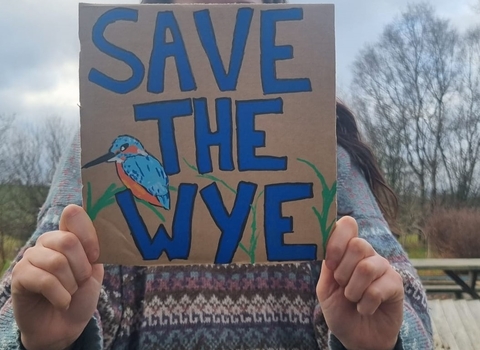 Write to your regional MS
Edit or add to the text to reflect your own concerns
Send your letter by post or email to your regional MS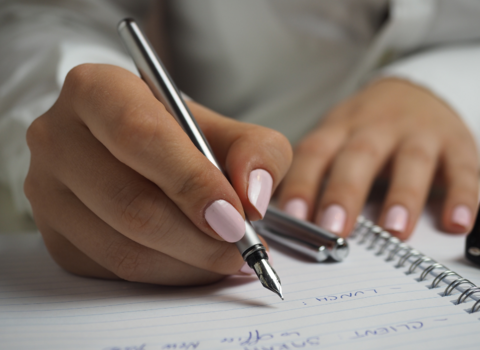 Write to the Minister for Rural Affairs
Download our template letter here
Edit or add to the text to reflect your own concerns
Send your letter to Lesley Griffiths
Either by email: Correspondence.Lesley.Griffiths@gov.wales
Or by post: Minister for Rural Affairs, North Wales and Trefnydd, Welsh Government, 5th Floor, Tŷ Hywel, Cardiff Bay, CF99 1NA